Holy moly, it's happening! 
We are thrilled and nervous and bursting with pride to announce that Mouths of Babes has just launched the Kickstarter for our FIRST FULL-LENGTH ALBUM! 
Here it is: http://kck.st/1S72UQF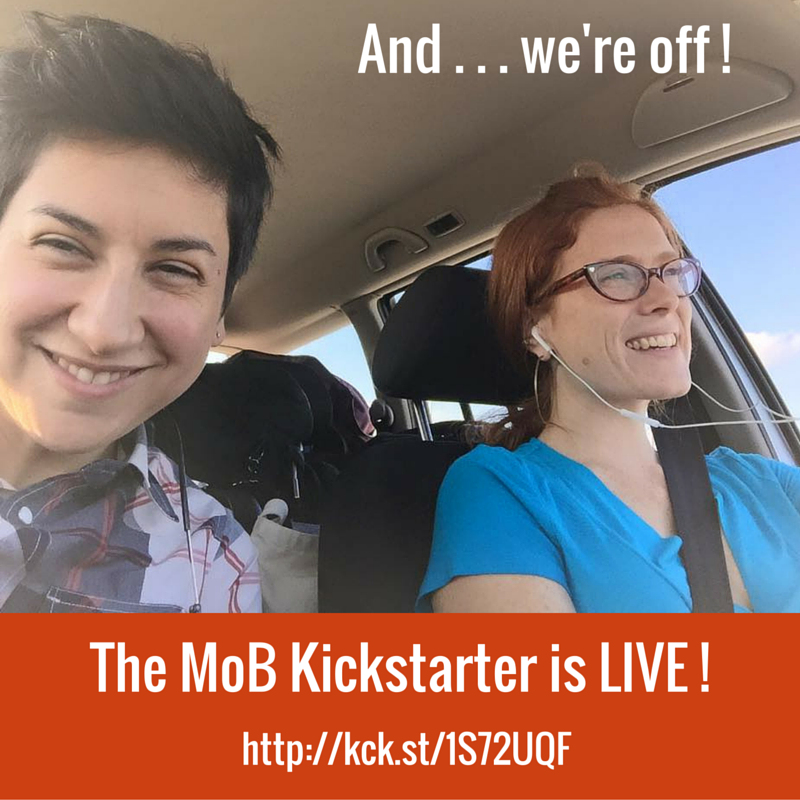 We are so excited make a beautiful album that is worthy of your belief in us. The songs are ready, the studio is ready, we're ready - but we can't do this without you! 
We'd love for you to be a part of this album from the very beginning - to not just enjoy what it ends up being, but to know that you've personally helped bring it into the world. 
Here's how to join in: 
PLEDGE! 
Watch our little video. Search your heart to see what amount feels good and which rewards seem most exciting to you. Every single dollar makes a huge difference. Warm fuzzies and good karma points guaranteed at every donor level! 
SHARE THIS LINK: http://kck.st/1S72UQF 
We know everyone is super busy, so please spread the word in whichever way feels easiest for you - Twitter, Facebook, emails, phone calls, and texts are all good! Adding a personal message as to WHY people should support our campaign will help a ton. 
In order to make our goal, we'll need to reach beyond our personal circles and loyal MoB fanbase - so, if you've been meaning to tell some folks in your life about MoB, NOW is the time. :) 
Please join us on this wild ride! You are the wind beneath our wings. Seriously. 
Ready, set, GO!  http://kck.st/1S72UQF 
Thank you from the bottom of our little folksinging hearts, 
Ty & Ingrid 
MoB