Mouths of Babes writes songs that make you feel alive.
"If I was forced to categorize it, I'd call it modern folk. It's powerful. It's romantic. It's giddy. And the two are insanely infectious together onstage, like a musical and a personal love fest all at once." - Huffington Post

With more than a dozen albums and over a thousand shows between them, Ty Greenstein and Ingrid Elizabeth of Mouths of Babes are no strangers to the contemporary folk music scene. For years, their respective bands Girlyman and Coyote Grace captivated thousands of loyal fans as they criss-crossed the country, rocked festival main stages, and toured with the likes of the Indigo Girls and Dar Williams. Now, as Mouths of Babes, Ty and Ingrid have distilled the very best of the songwriting, humor, and musicianship of their previous groups into a new power duo that brings more style and depth than ever before.

"Hands down the best new music I've heard in years. It's damn near perfect. The instrumental performances, the arrangements, the production, the songwriting and singing. This is the kind of music that makes you glad to be alive." - Michael Mullane, Cafe Veritas
To read the whole bio, go here.
NEW VIDEO: "Pictures of You"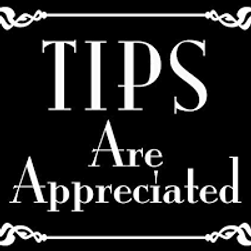 LEAVE A TIP
Many of you have asked how you can support Mouths of Babes while we're unable to tour due to Covid-19. We are deeply grateful for your donations of any size. Can't wait to play for you in person again soon!
Enter the amount you wish to donate
Previous events
Olivia's 50th Anniversary Hard Rock Hotel Cabo
 —  —
Olivia Burgundy & Provence Riverboat Cruise II
 —  —