NEW ALBUM! "World Brand New" Now Out Everywhere
"

['World Brand New'] cements the duo as one of today's finest storytellers. Across 10 songs, their impact is undeniable, with their art throbbing with so much heart."
"

A seamless blending of Ingrid's Americana-oriented style with Ty's pop-influenced sound, Mouths of Babes might be the most compelling queer duo since the Indigo Girls."
"

'World Brand New,' the new album from Mouths of Babes, is a ridiculously infectious collection of Americana about navigating turbulent times and forging renewal and an outstanding album that flies the flag for compassion, understanding and change, which we'd all do well to salute."
"

As Greenstein and Elizabeth's voices rise in tandem, we are reminded of the importance of unity in the face of hardship. Above all, though, hope is the key, and that's the emotion that binds 'World Brand New' together."
"

['World Brand New'] is a journey, an auditory odyssey that will have you swimming into an ocean of sounds, from irresistibly catchy tunes to grand, cinematic orchestrations...the duo weaves a heartfelt folk/Americana narrative, enchanting with its gorgeous harmonies, rich, mellifluous vocals and introspective lyrics."

World Brand New, the stunning self-produced follow-up to Mouths of Babes' award-winning full-length debut Brighter in the Dark, is a Folk/Americana album in the old-fashioned sense: an album with an arc, meant to be listened to all the way through on good headphones with no distractions. With ten songs that range from stuck-in-your-head catchy to cinematic and orchestral, married duo Ty Greenstein and Ingrid Elizabeth take you on the Hero's Journey hinted at in the cover art: One must venture out to the turbulent sea, step fully into the chaos of the world, and face a reckoning, in order to finally come home. The album can be read as an inner journey, a relationship coming full-circle, and/or a national reckoning — and is meant as all of these. 
To read the whole bio, go here.
Unreleased Demo: "Bethlehem"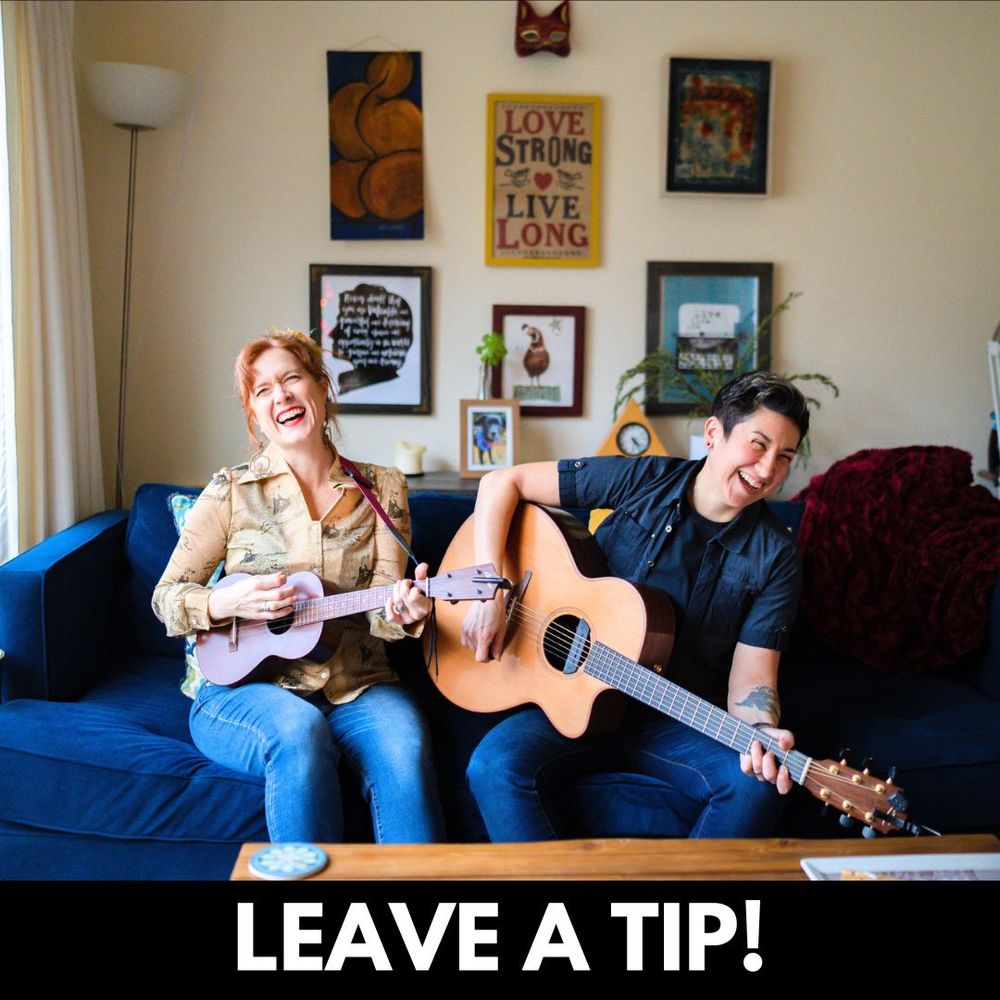 LEAVE A TIP
Many of you have asked how you can support Mouths of Babes. One amazing way is to become a patron (www.patreon.com/mouthsofbabes). Another way is to leave a tip. Both of these are completely optional, but that's what makes them so meaningful! Every time we get a new patron or a tip, it tells us we're making music that matters. Thank you!
Enter the amount you wish to donate