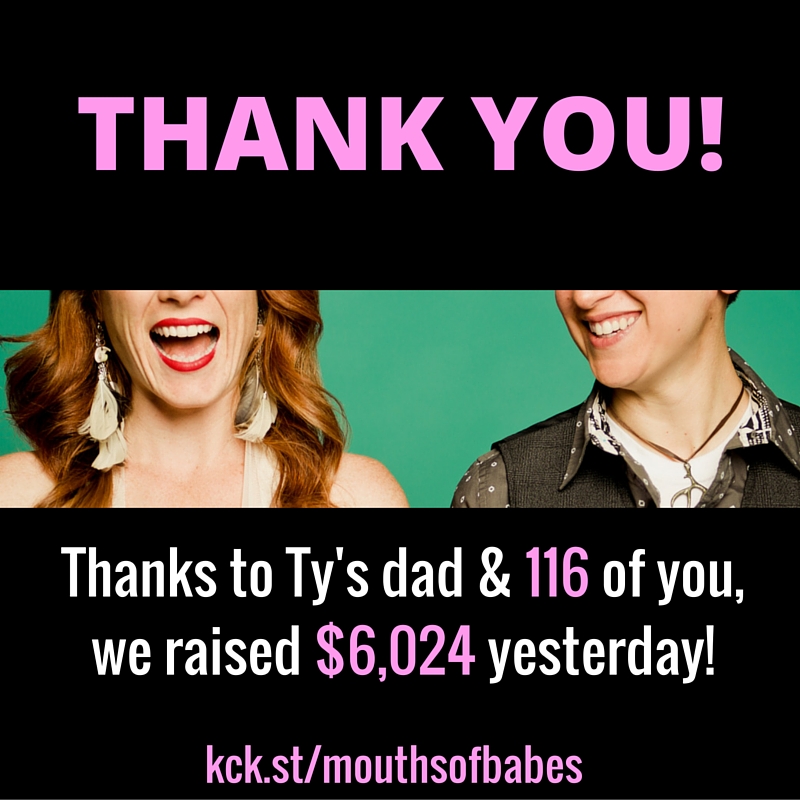 Holy wow, y'all! Thanks the generosity of Ty's dad and 116 of you, yesterday was an incredible day for our Kickstarter. In ONE DAY, we raised $6,024! That is stunning. It's inspiring. It was amazing to see so many new backers, as well as many people who increased their already generous pledges. 
We are now less than $1,000 from our goal, with 2 weeks left to see where else this campaign can go. 
Thank you, thank you, thank you! 
We love you. xo Ty & Ingrid